Welcome to Stowmarket Table Tennis Club
Stowmarket Table Tennis Club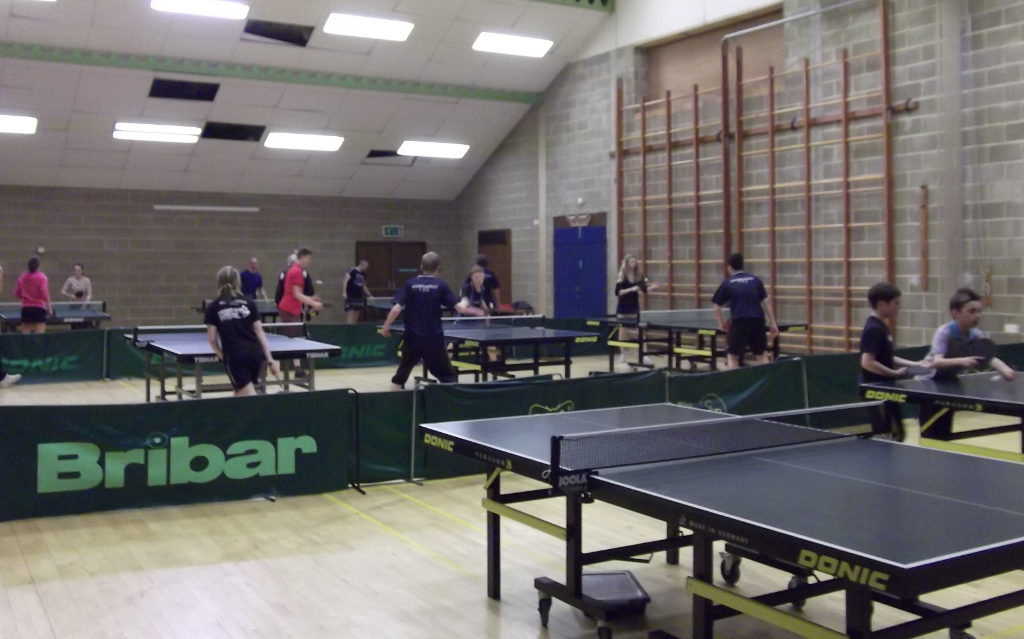 Situated in the centre of Suffolk, we are a friendly table tennis club with something to offer all those interested in table tennis, whatever your age or standard including:
general practice or social playing for all
a separate session  for the over 50's
coaching for Junior or Adult age groups, or 
competition in one of three divisions in a local league.
We provide a number of different sessions each week at two venues –  see our current programme below for further details.
There will be no sessions at Stowupland until further notice
This is due to ongoing problems with the floor of the hall.
Friday practice sessions will take place at St. Peter's Hall at the normal times.
It is also expected that St. Peter's will continue to be used for league matches for the remainder of the season.
*Bury St Edmunds League 2021-22 Fixtures*
Although official Covid-19 restrictions for table tennis have ended and we are almost back to normal, there are still some minor club restrictions in place for members' safety,
Sessions are open to club members only.
Two hour sessions
(There s now no need to book)
10.30am – 12.30am
Session fee: £3
As well as Singles games, Doubles games are now also available on two non-adjacent tables
2 pm – 4 pm
Session fee: £3
Singles and Doubles games are now available.
Friday session times (30th July, 2021 >):
No  Junior session
              7.30pm – 9.30pm  –  Adult session
Session fee: £3
Booking is not required but it would be appreciated if you could let us know if you're intending to come along.
It is planned to restrict the number of tables to a maximum of 6, aligned down the hall.
If numbers are sufficient that some players have to sit out, it would be appreciated if those playing would be courteous enough to limit their time at the table.
Imposed restrictions have been dropped. Mask-wearing is at players' discretion.
Please do not attend if you have been showing symptoms of Covid, even if you have been double jabbed.
We have two venues we use for table tennis. Evening practice sessions and home matches are held at our main venue – Stowupland High School Sports Centre. Daytime sessions are held at St. Peter's Church Hall, in the centre of Stowmarket.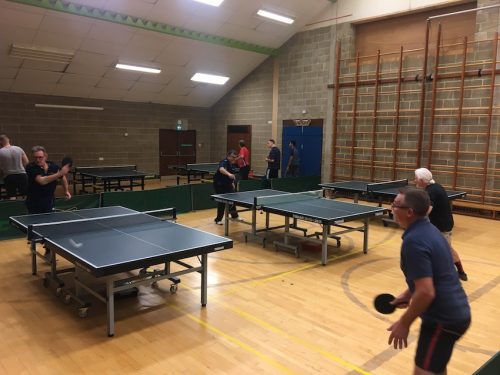 Stowupland High School Sports Centre
Church Road
Stowupland,
Stowmarket
Suffolk IP14 4BQ
+44 (0)1449 672 531
Directions
Take the A1120 (Stowmarket and Stowupland exit) at Junction 50 of the A14. In Stowupland village, turn left down the side of The Crown Public House, marked Stowupland High School. Follow the drive to the far end of the school where the Table Tennis Centre is situated with its own car park.
Milton Road North
Stowmarket
Suffolk
IP14 1EX
Directions
From the traffic lights at the crossroads by the market place in the centre of Stowmarket, turn into Station Road West towards the Church. Immediately before the Church turn right into Church Walk and follow the road as it bends to the left. St Peters Hall is on your right after the goods entrance for the shops.